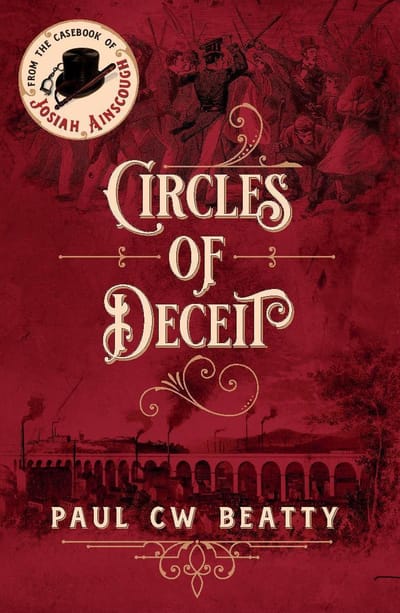 Circles of Deceit, the second book in the Constable Josiah Ainscough series of Victorian murder mysteries is now available at Amazon (paperback and e-book) and through other bookshops: right on time for Christmas.

Murder, conspiracy, radicalism, poverty riot, violence, capitalism, technology: everything is up for grabs in the early part of Queen Victorias reign.
Radical politicians, constitutional activists and trade unionists are bring professionally assasinated. When Josiah thwarts the assassination Of the Chartist leader, Fearagus O'Connor, he recieves public praise , but earns the deadly emnity of the would be assassin, who vows to kill Josiah.