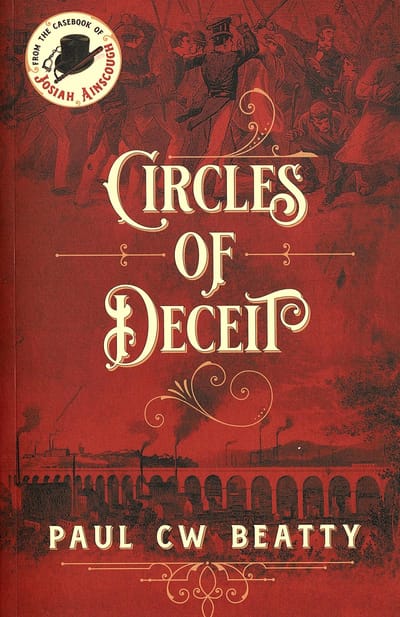 The Blog Tour for the publication of the new Josiah Ainscough novel, Circles of Deceit, took place from 18th to 27th January.
It involved 30 Bloggs and produced 21 written reviews of the book, as well as publishing Q&A sessions where I answered questions set by the bloggers.
Bloggers who worked on a formal five star scale gave the book gave a mean score of between 4* and 5* gave their reviews a mean of 4.2*
Bloggers that did not use the star system gave assessments consistent with the reviews that used the formal scoring system.
But you don't have to take my word for it, all the reviews are available on this site as well as links to all the Bloggs which were included in the Tour.
A huge vote of thanks is owed to all those who Bloggs that took part. Please visit them and see if you'd like to follow them. They are all listed on this site with the their contact details.
As always, my thanks goes to Rachel of
Rachel's Random Resources
(https://www.rachelsrandomresources.com) for the organisation and delivery.
So much information was gathered by the Blogg Paul will be following it upon it by looking in some depth at four aspects common to several Bloggs:
Characters,
Josiah Ainscough's world
Political and Social Struggle
Organisations for Political Change.